Welcome to Bike Hire Ireland
The West of Ireland's No.1 Bicycle Hire & Self-Guided tour company
We are based in Galway City & have several different cycling routes
across the West of Ireland, in Connemara ,The Burren , Aran Islands ,

the Ring of Kerry ,& along the picturesque The Wild Atlantic Way .
With over 19 years of experience in the bicycle hire business we can offer you unique
specially designed cycling routes along quite county roads through small villages & towns,
with some of the most amazing picturesque scenery to be found along the West of Ireland.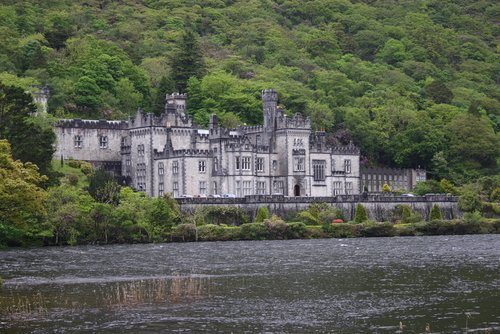 We cater for all , from singles , Couples , Familes , Friends , Students , Groups ,
Large or Small , Day Bus Tour Groups , Mountain Biking ,Triathlon & Road Racing.
Student Bicycle Hire , Long or Short Term Hire , Day & Weekly Bicycle Hire .
We can supply all the equipment you may need , pannier bags ,handle bar bags.
cycling helmets , brake down cycle repair kits , tyre leavers , bicycle tubes ,
bicycle locks , bicycle car racks , & we can even store your Luggage .

(Free Cycling routes Map's of Connemara , the Burren, the Ring of Kerry, the Wild Atlantic Way )
( Bicycle For Self-Guided Bike Hire )

We Use Merida & Marin Hybrid Touring Bikes.

These bicycle are equipped with Mud-Gauards & Pannier Rack.

24 Speed Alloy Hybrid Bikes are € 15.00 per day or €89.00 per week.

( Self-Guided Bike Hire Package ) - Most Popular Hire Offer.

Hybrid Bikes are the best type of Bicycle suitable for both Bicycle Hire & Self-Guided
Cycling Tours of Connrmara , The Burren , Kerry & the Wild Atlantic Way Cycling Route.
Each fully equipped Hybrid Bicycle comes with pannier bags , handle bar bags ,
Mud guards ,cycling helmet ,a lock , repair kit & Pump . + ( Cycle Route Maps )
Each Fully Equipped Hybrid Bicycle Cost € 20.00 per day or €100.00 per Week.

Our main depot is located in Galway City in the West of Ireland at our bike shop
(West Side Cycles). Any bicycle can be collected or dropped off at this location,
and we can even store all your luggage cases.
We also offer a free collection & delivery services of bikes to any location
e.g. B&B's, Hotels, Hostels in Galway City, saving you both time & money
and a lot less hassle with collecting bikes as our bike shop is closed on Sunday's.
We opperate a One-way bike hire service , giving more time to explore
the West of Ireland , Bicycles can be picked up in our Galway depot &
dropped off in several other locations another along the west of Ireland .

( One-Way Hire Service cost €40.00 per person + the bicycle hire )

Connemara : ( Clifden , Westport )

Burren : ( Doolin , Ennis )

Kerry : ( Killarney , Tralee , Dingle )

( This is a very popular service and must be booked (21 days) in advance )